We are well-known for our extensive range of services including masonry and brickwork services in New York. Our top quality, best Pro workmanship helps our clients to achieve their desired results without any hassles or effort on their part. We strive to give every customer the cost-effective services without compromising on the standard of the quality or the requirements of our clients.
We carefully inspect every detail of your accommodation and continue with dedication, integrity, and honesty to ensure that you receive the best, satisfactory services.
Our staff is licensed, broadly experienced, and fully-trained that assures the excellent services and craftsmanship Brick Pointing NYC can provide you with. We offer various kinds of services, including building restoration contractor in NY, pressure washing in NYC, church restoration in NYC, fire escape remodeling in NYC, window slits and lintel replacements, and other repairing or restoration services.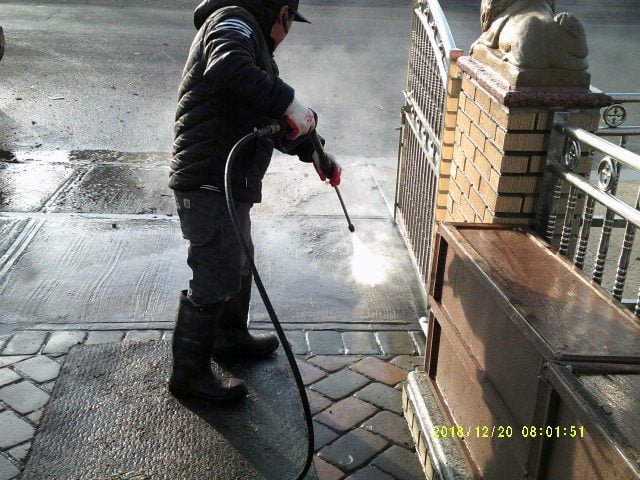 We understand the importance of maintenance and management of commercial properties. Brick Pointing NYC comprehensively and profoundly inspects and with the help of advanced tools, strives to eradicate the required flaws and fix even the minuscule intricate defects and guarantee to provide customized maintenance. We offer efficient, innovative services that give your commercial properties an appealing look. With proficiency we handle complex flaws with ease, giving your properties the elegant and charming effect. Unquestionably, Brick Pointing NYC is the best commercial building contractor in Brooklyn.
Brick Pointing NYC is efficient in offering every type of style that adds elegance to your abode like stucco, brickwork, cement, blockwork. With high-quality materials, apt tools and expertise, we offer customized and quality look to your residential or commercial property. We can assist you in that we are the unparalleled masonry contractors in Queens, NY. Brick Pointing NYC has extremely skilled workers that effectively and efficiently deal with the complex and intricate flaws of your brick walls, which might have been damaged due to harsh weather conditions. Brick Pointing NY offers its customers an innovative, long-lasting, and credible results.